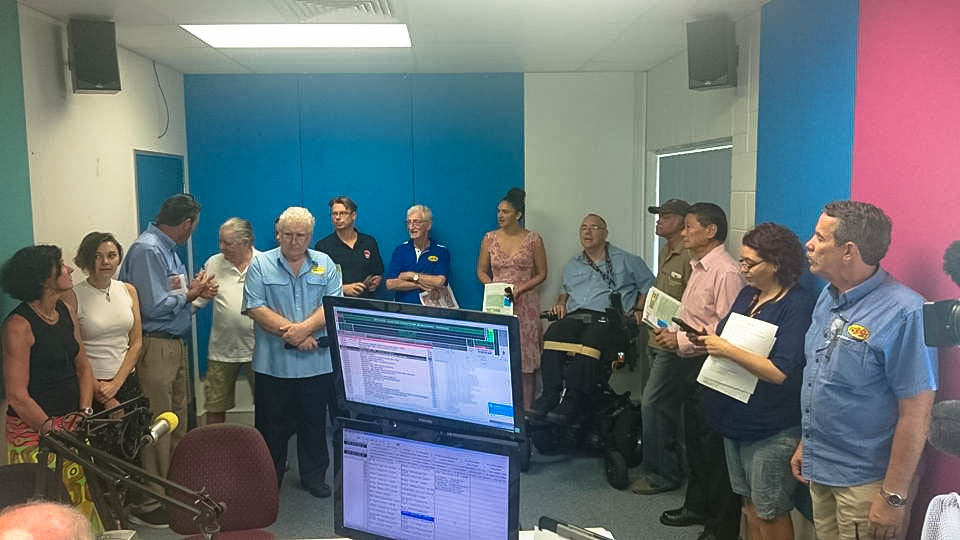 Cairns FM89.1
The Voice Of The Community Since 1985
As Cairns' first radio station to broadcast on the FM band, we initially went to air in February 1985, following five years of working towards a Community Radio license, by a group of enthusiasts who started the Cairns FM Broadcasting Society. The main idea of the new station was to broadcast many types of music – the sort of music that was not heard on other radio stations locally.
When the license was granted, an incorporated body had to be formed to run the station. As a result, the society was wound up, and was replaced by an incorporated body, Cairns Community Broadcasters Inc, which has operated the station now for more than 17 years, through its mainly volunteer staff.
Cairns FM89.1 is run by volunteers, and has carved a niche in the broadcasting life of Cairns and district. This 24 hour service, 7 days per week, provides the opportunity for many kinds of music, and for many other types of programs as well. The station broadcasts a local three-hour breakfast program (Monday to Friday), regular news bulletins, interview programs, free community announcements, and a wide range of music all week. Cairns FM89.1 also reaches out into the community, to provide access for programs presented by Cairns residents from many different ethnic backgrounds, and specialized community groups.

Management Committee Members
President : Michael Friganiotis
Vice President : Glenn Best
Secretary : Phil Ackman
Treasurer : David Coffey
Anna Cito
Donna Beeching
Alan Searle
Paul Fordyce
David Harrison